Larch House is a bespoke Victorian residential property, aesthetically brought to life with Nicholas Szczepaniak Architects. The family home in North London was designed to retain its original Victoria spatial proportions, while extensive refurbishments and reconfigurations were added according to the aspirations of the clients. The tight space and proximity to party walls meant the project was designed in mind of planning regulations and to elevate the space's potential.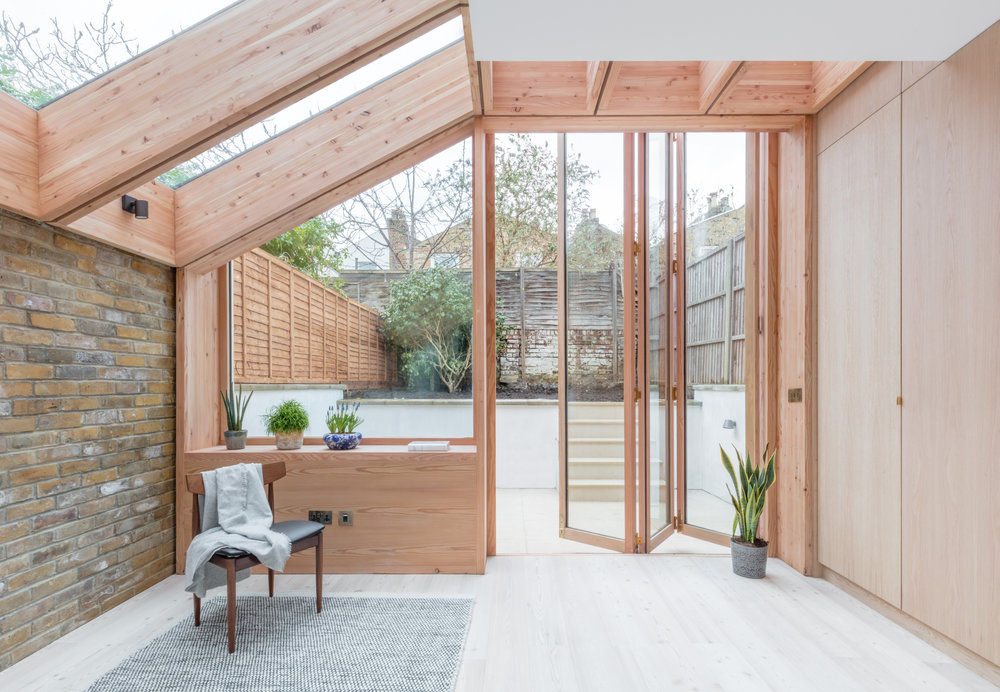 The vision for Larch House was to design an open space using light, exposed structural elements for architecture expression and an evident contrast to the other half of the house. The focus was to create illusive "lightness" to the structure through selective material and technical design.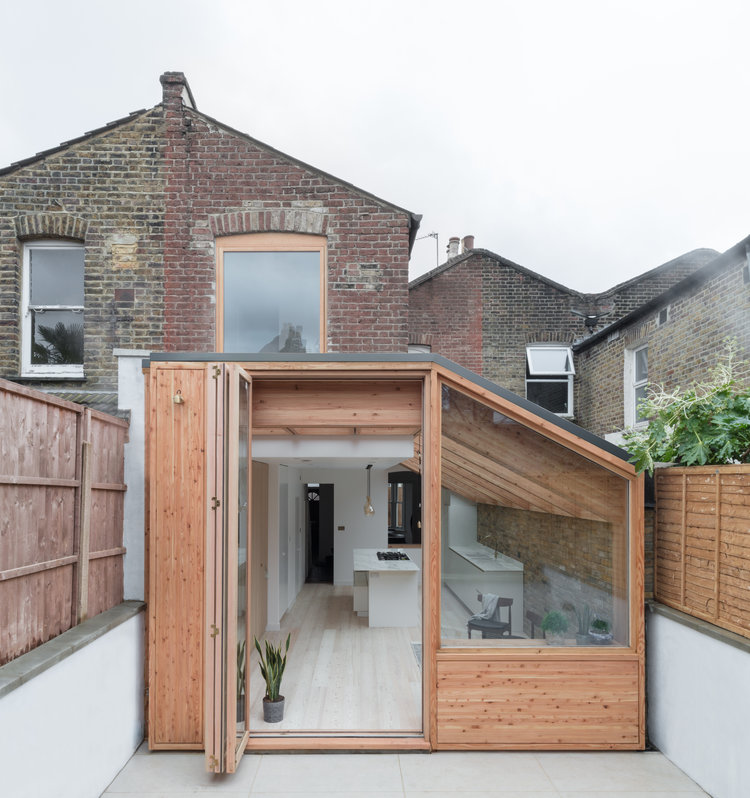 The works included the development of a new side and rear wrap around extension, uniquely conceived as a contemporary interpretation of Australian veranda structure. The brief specified creating a unit that acted as a threshold space between the lighter areas of the garden and darker areas of the property, uplifting the kitchen and dining room.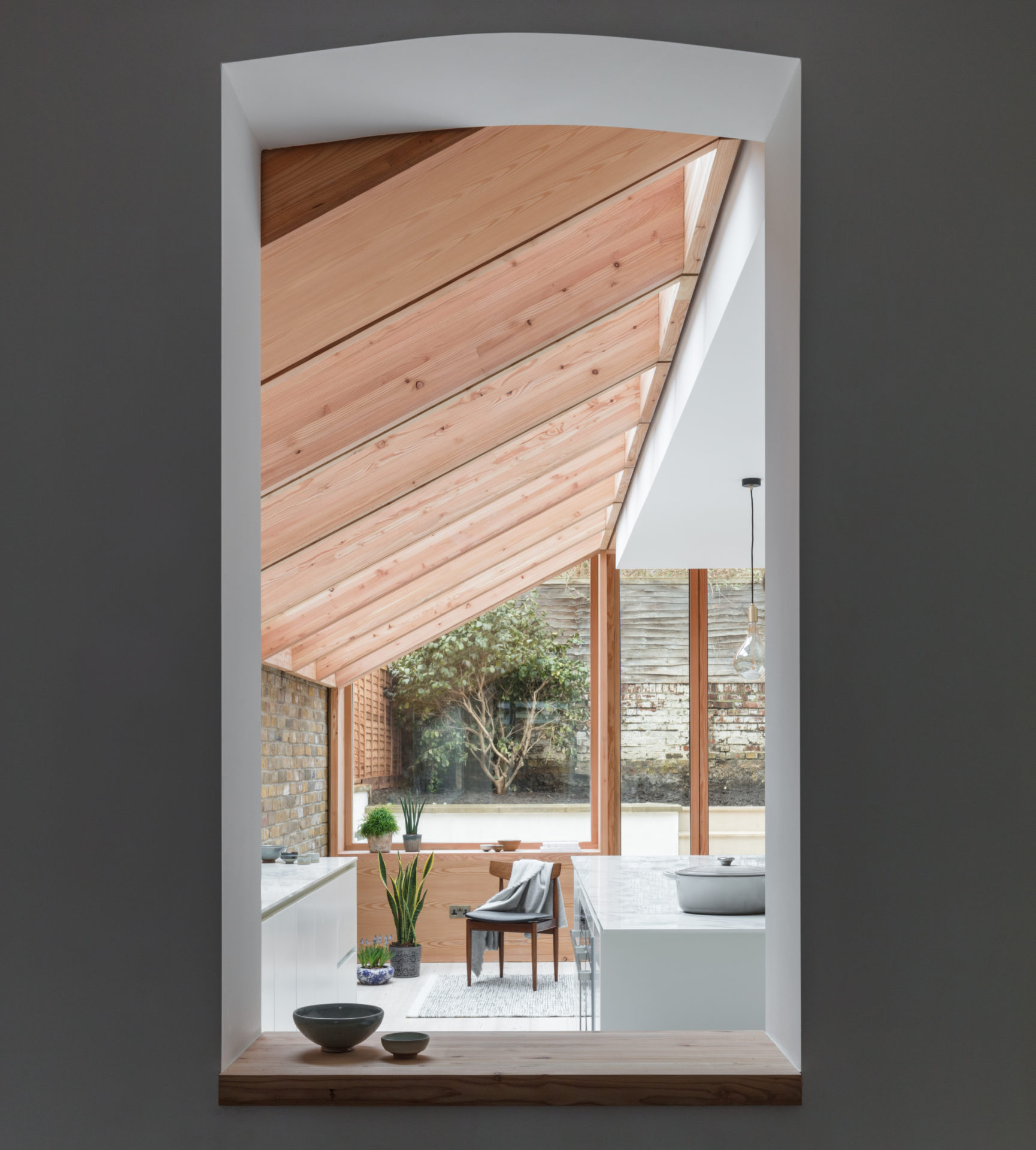 The exposed structural elements were focal to the space and aesthetics of the project. New reinstated skirting boards and cornice features were added and support mechanisms like the distinctive beams further expressing the aspired conception of the property. The engineered larch beams measured at 400mm deep and provide privacy from neighbouring windows while creating spatial flow.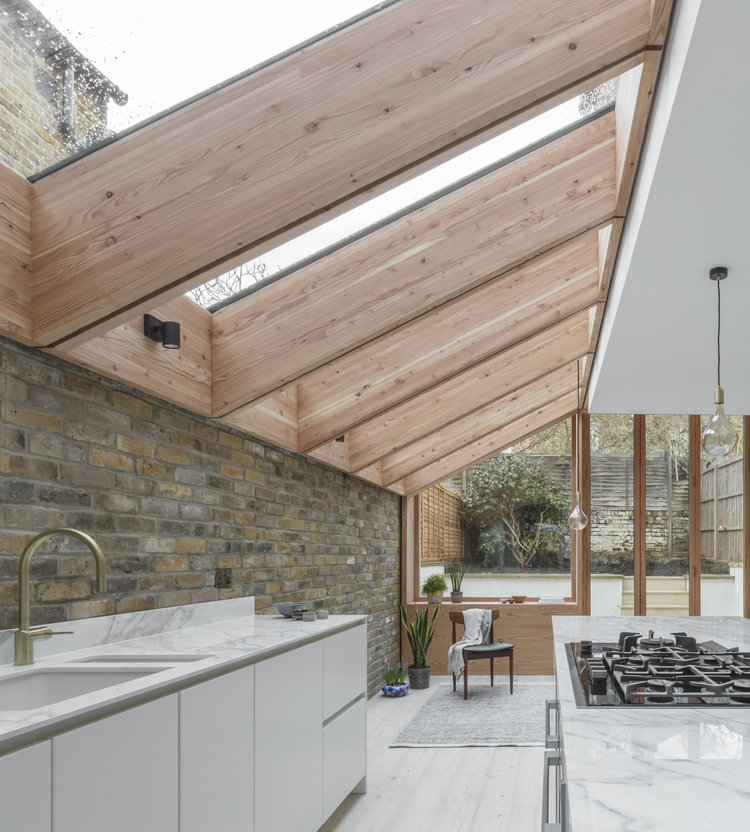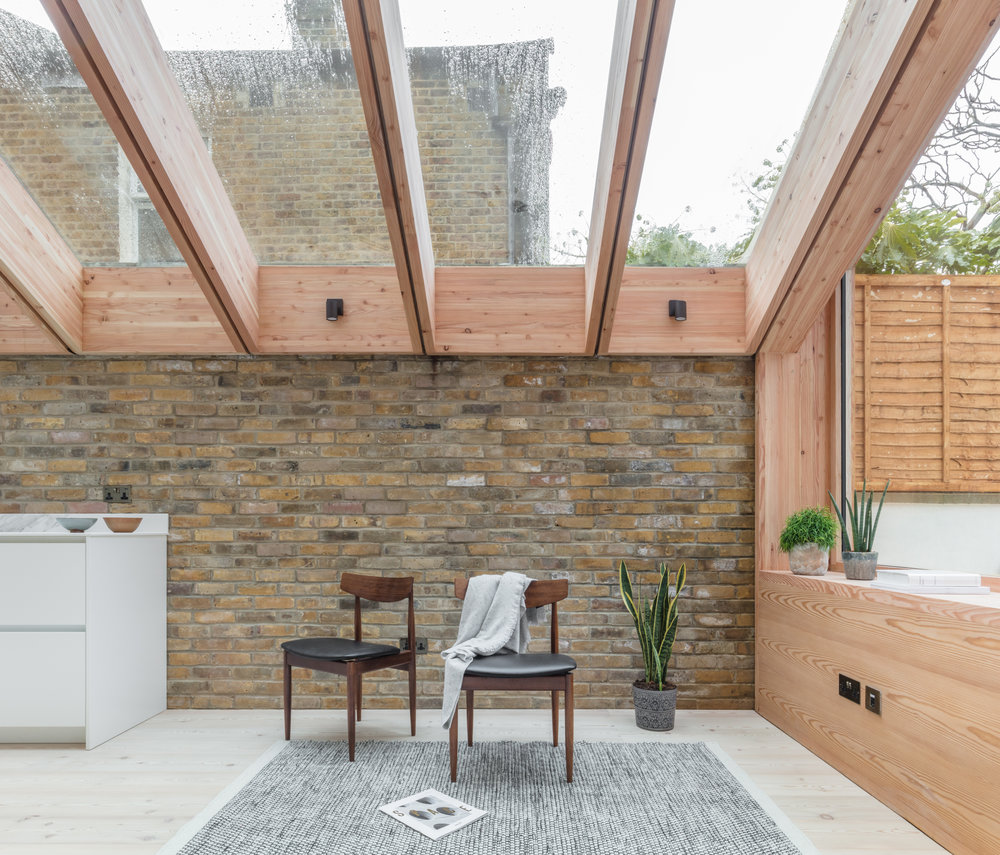 Lightness was created by using 50mm timber sections including the 3.2m high bifold doors to the rear elevation. This careful and precise interpretation of client aesthetic objectives was executed through a collaborative approach from the early design stages. The finished product exemplified the client wishes and is a great example of cooperative structural and architectural design.