Careers at Blue Engineering
We are always looking out for reliable, enthusiastic and talented team members and are delighted you are considering applying for a role with us! We have a variety of vacancies, from apprenticeships to experienced hires.  
"Working with people who align with our values is very important to us – this is our culture, and we believe working with like-minded characters makes for a productive work environment. We are committed to ensuring a healthy work-life balance, and this is evident in our values and company perks."     

–  James Nevin, Managing Partner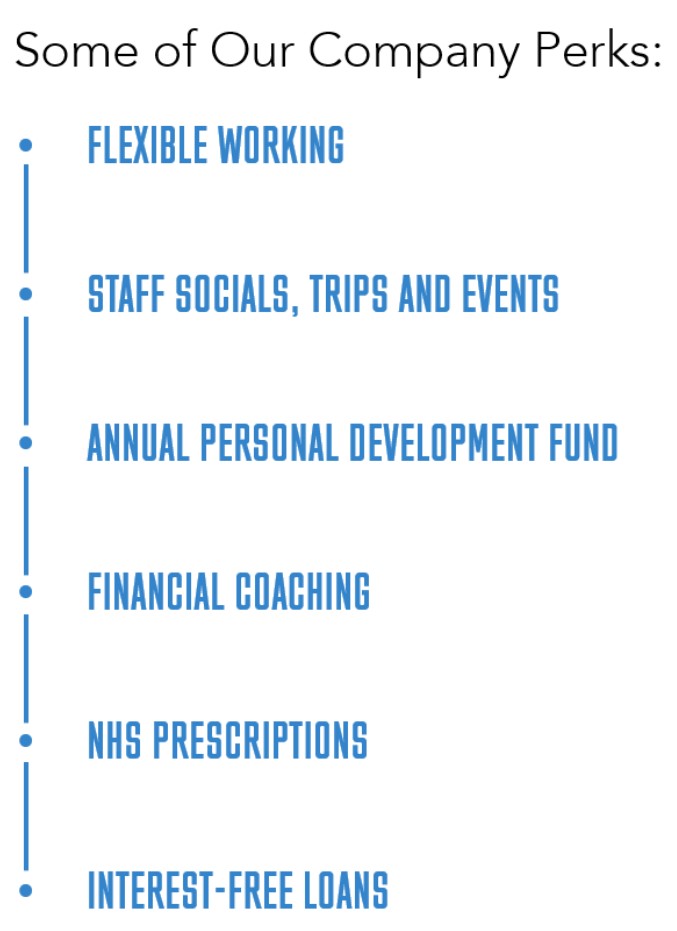 Core values:
Longevity Innovation
Transparency Proactivity
Wellness Interdependency
More of our company perks are in our Welcome Book, which is sent out to candidates just before their final interview.  Fair employment is a top priority for us when hiring new team members. Read through our recruitment process below for a better understanding of how we eliminate any unconscious bias!
Our recruitment process is unique! Each step has been carefully curated and considered to support successful recruitment. Going through the process itself is a valuable indication of what you can expect from Blue and our culture.
It all starts with a comprehensive test. Each test is unique to its role and will be either testing the ability to interact with a task you could encounter when working for Blue, or testing the relevant knowledge associated with the position. At Blue, we believe in transparent communication. Every test is marked and replied to, you won't need to worry about extensive waits and no reply.
Upon passing the test, candidates then move forward in the process and take part in a 15-minute phone interview. The phone calls are a way for us to evaluate conversational skills and get to know candidates a little better. It's also an opportunity for them to ask us any questions about the role; or what it's like to work at Blue.
On successfully executing themselves in the phone call, candidates are invited to the final stage of our recruitment process; the interview. It is only at this stage that we will look at CVs! This course of action eliminates any unconscious bias towards candidates in the initial recruitment stages. All decisions made during the selection process are based on how well candidates present themselves.
Your interview will be with relevant members of the team.
The team members at Blue are on one of 12 levels, which relates to their experience and seniority within the company. Each Level has a fixed salary which helps to standardize pay amongst the teams. Any offer of employment we make fits into this system.
See our open vacancies below, and best of luck with your application!