London is known for being a metropolitan city of culture and wealth. With it comes a demand for property to accommodate a large and overwhelming population. The flurry of such a prosperous city calls for the use of space in unconventional and unique ways.
The project aim was to maximise the building footprint in the development of Rushmore Road in partnership with ZCD Architects. The challenge of redeveloping an infill site is made apparent to the lack of space and close proximity to sensitive surroundings.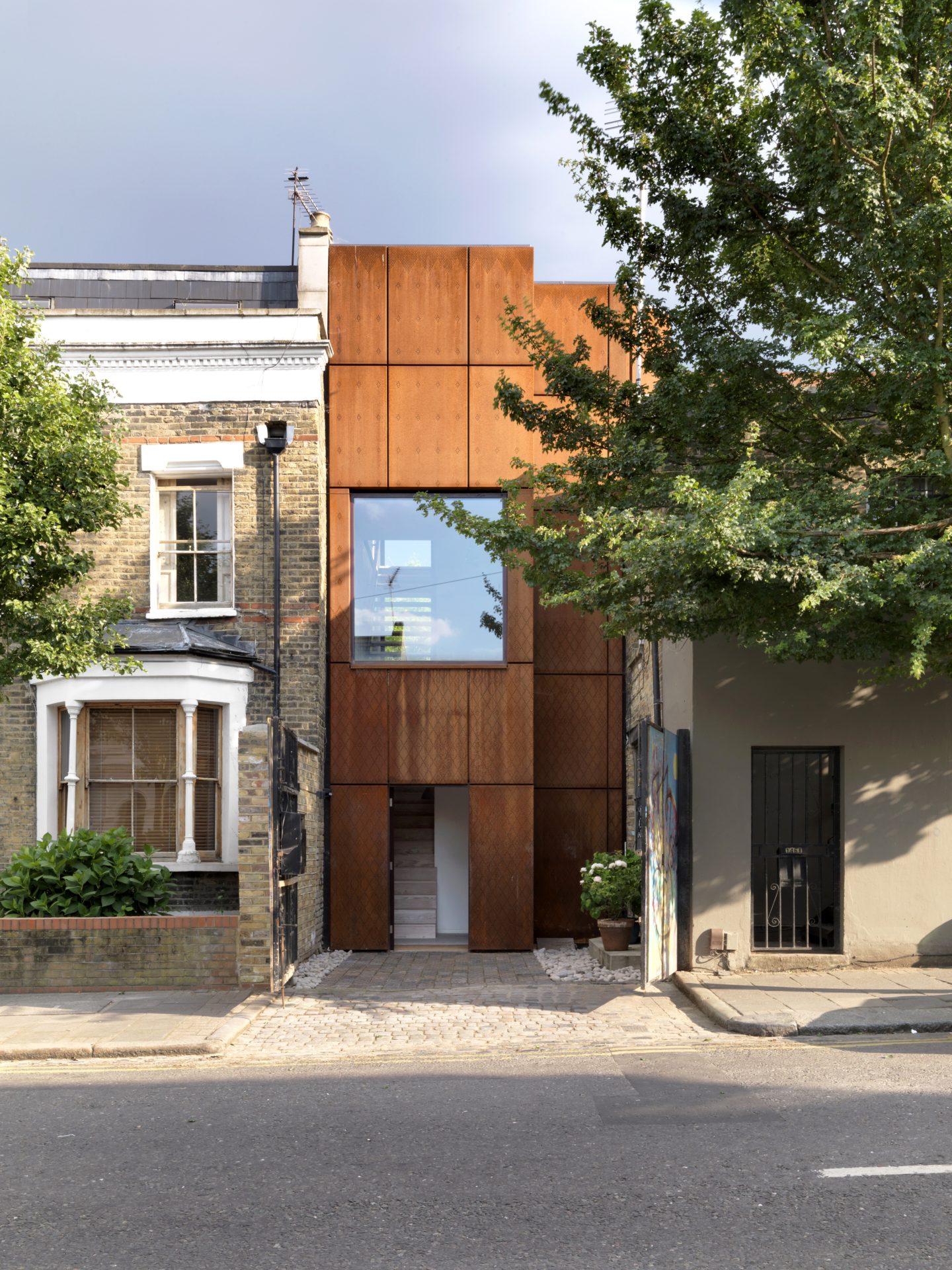 The new build house sits on an 11m x 8m site, constrained by houses on all sides. The building site was originally a post-war, single storey building used as a builder's yard before it was demolished.

To capitalize on the footprint, we focused on increasing the area compacity by reducing the structural perimeter of the building. Slender walls were logically designed in order to minimise structural compacity by 50%. This created more interior space for the client and allowed for more necessary head height.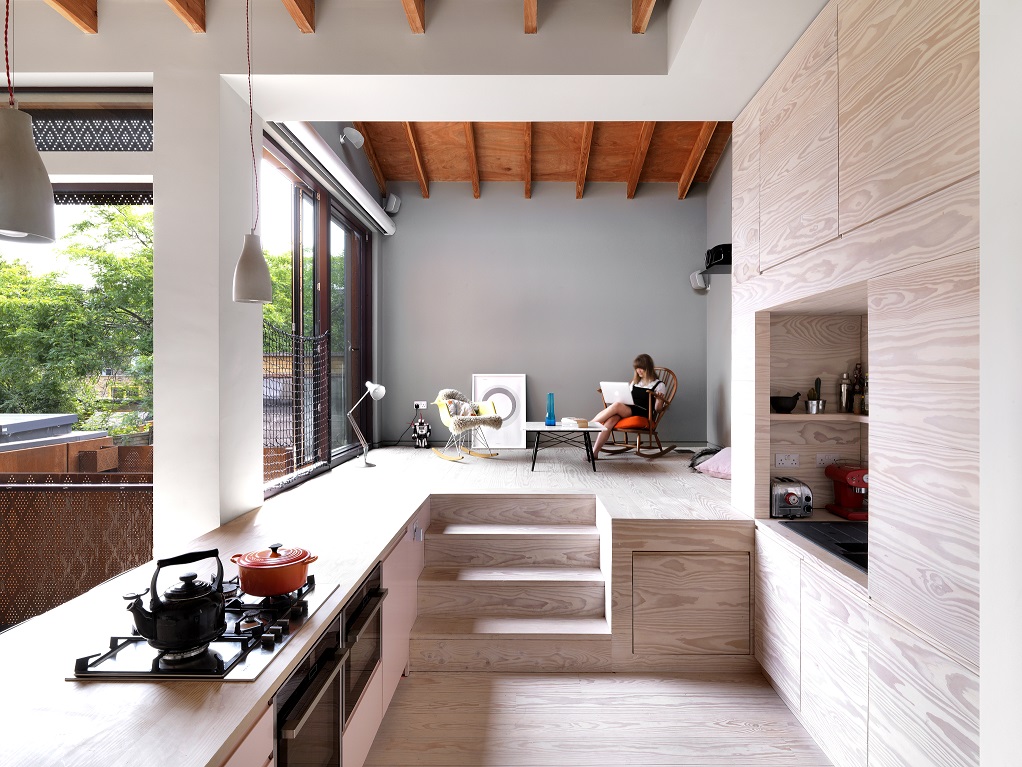 Communal areas were designed to range in floor elevations. These proportions related to an illusion of varied height which worked with the increased floor to ceiling ratio, enhancing connectivity throughout.
The steel frame and the blockwork walls were used along with the floor joists to further express the anticipated design. Integrating exposed structural elements helps optimise space efficiency and serves as attractive design features. A feature staircase was designed from the ground to the first floor with steel flat plate stringers laser cut to allow the solid timber treads to bear directly onto the stringer.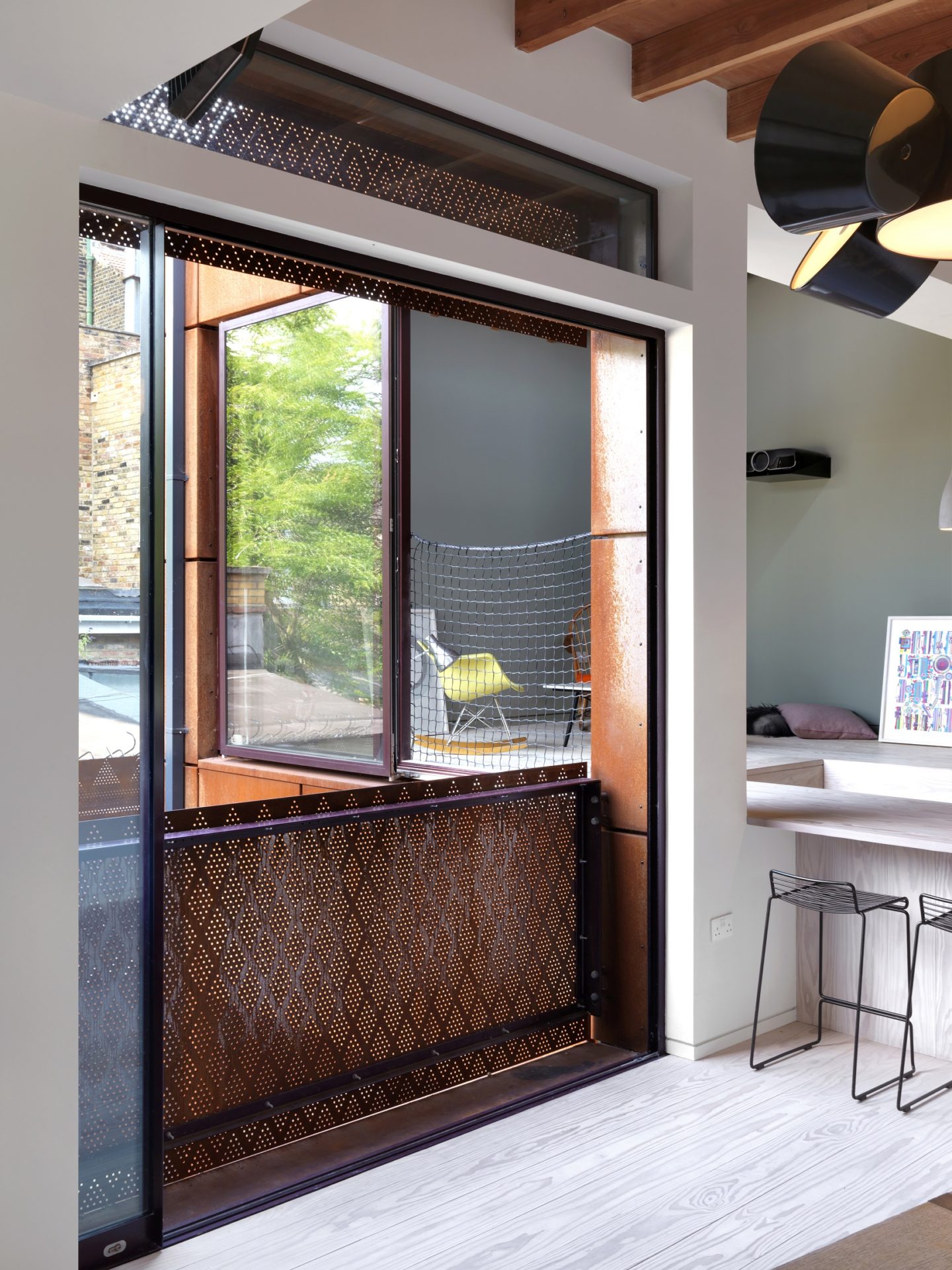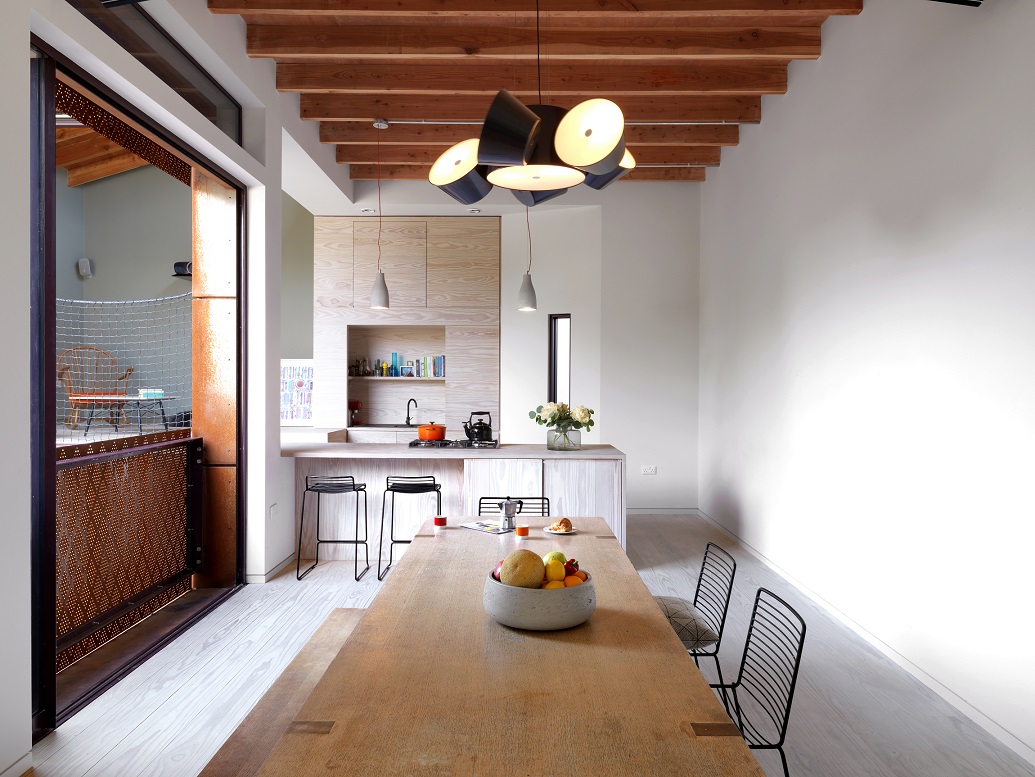 The external focal feature is the CNC cut metal cladding, made of Corten, or "weathered" steel, that accentuates the house's character because of its unique texture and colour.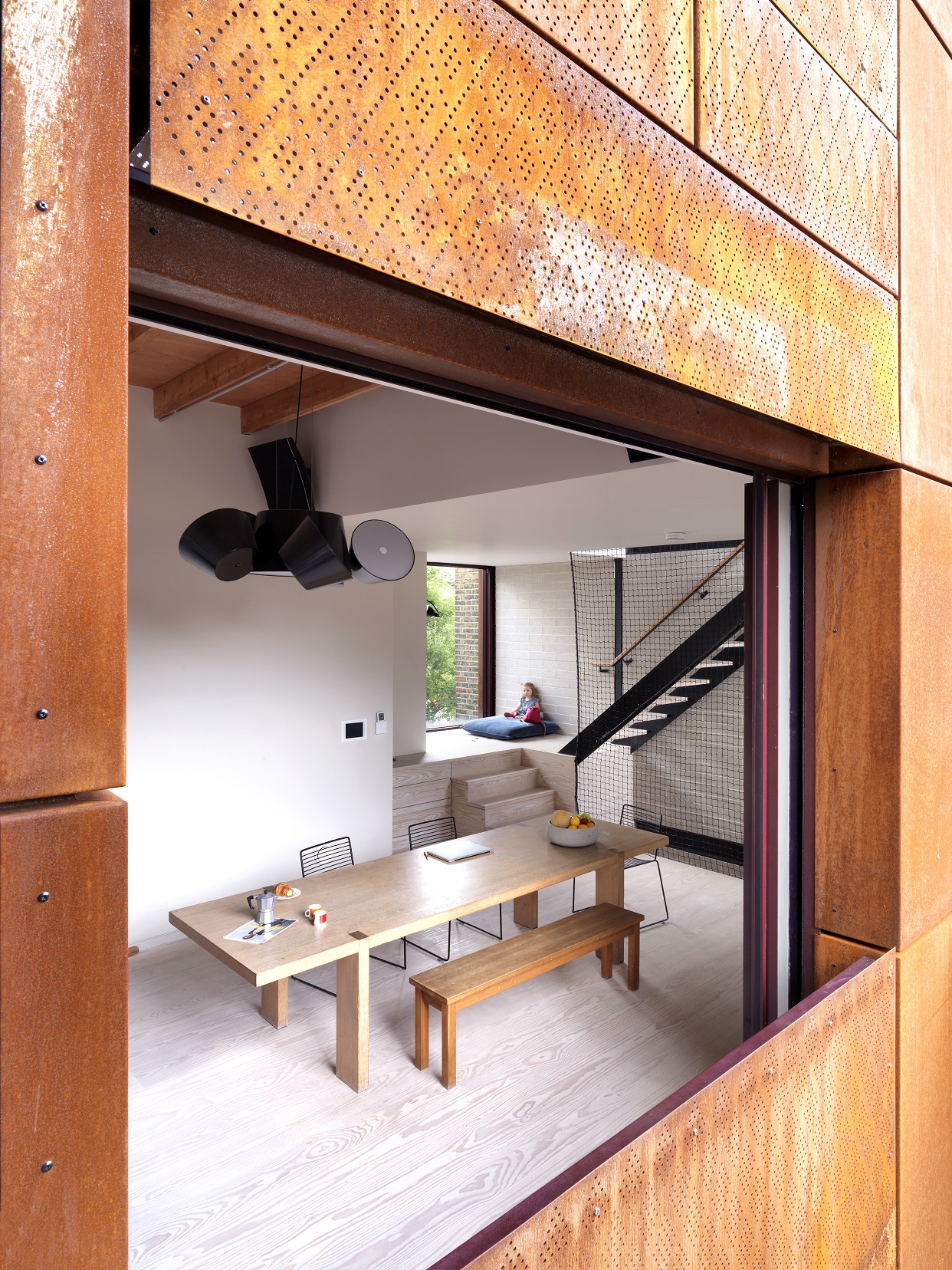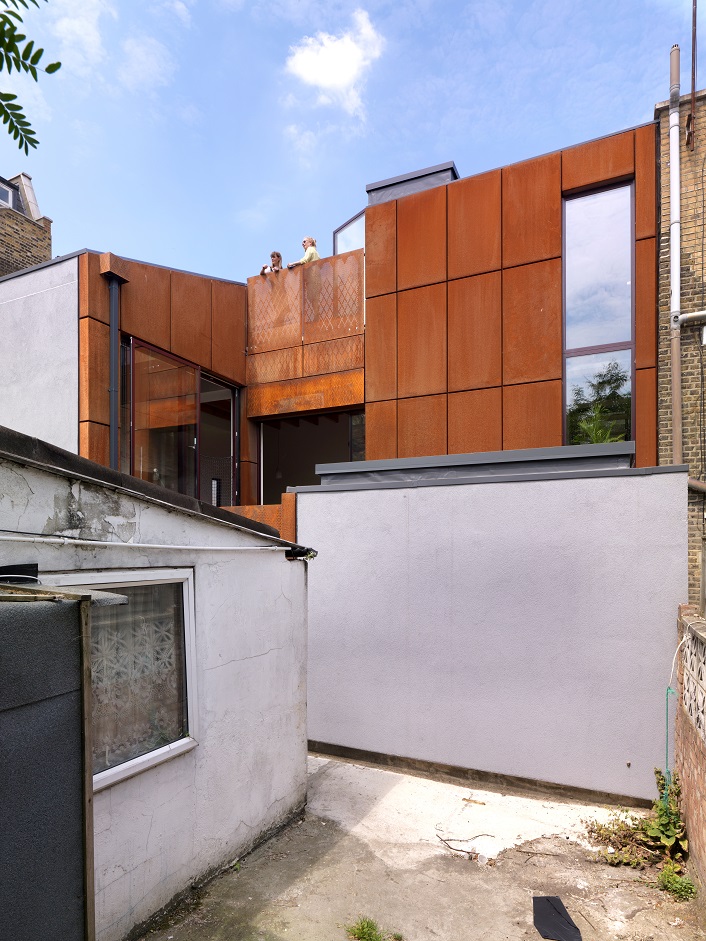 This project is an example of how complex sites can be challenged creatively while supporting the new London Plan that encourages developers to build new housing units on small sites. Rushmore Road has been shortlisted for the 2018 Hackney Design Awards.