What is a degree apprenticeship?
When you hire a degree apprentice, they work with you four days a week and attend university one day a week. Working with apprentices is a huge win/win for your company and them. The apprentices receive a degree for free; combined with earning whilst they learn, they won't be in debt when they graduate. Over five years, the financial gain for an apprentice is around £70,000.
The win for the employer is that wages are relatively low. At Blue, the starting wage for an apprentice is £13,500 compared to the higher wages paid for a graduate. As a business owner, this is a cost-efficient way to see a great return on investment.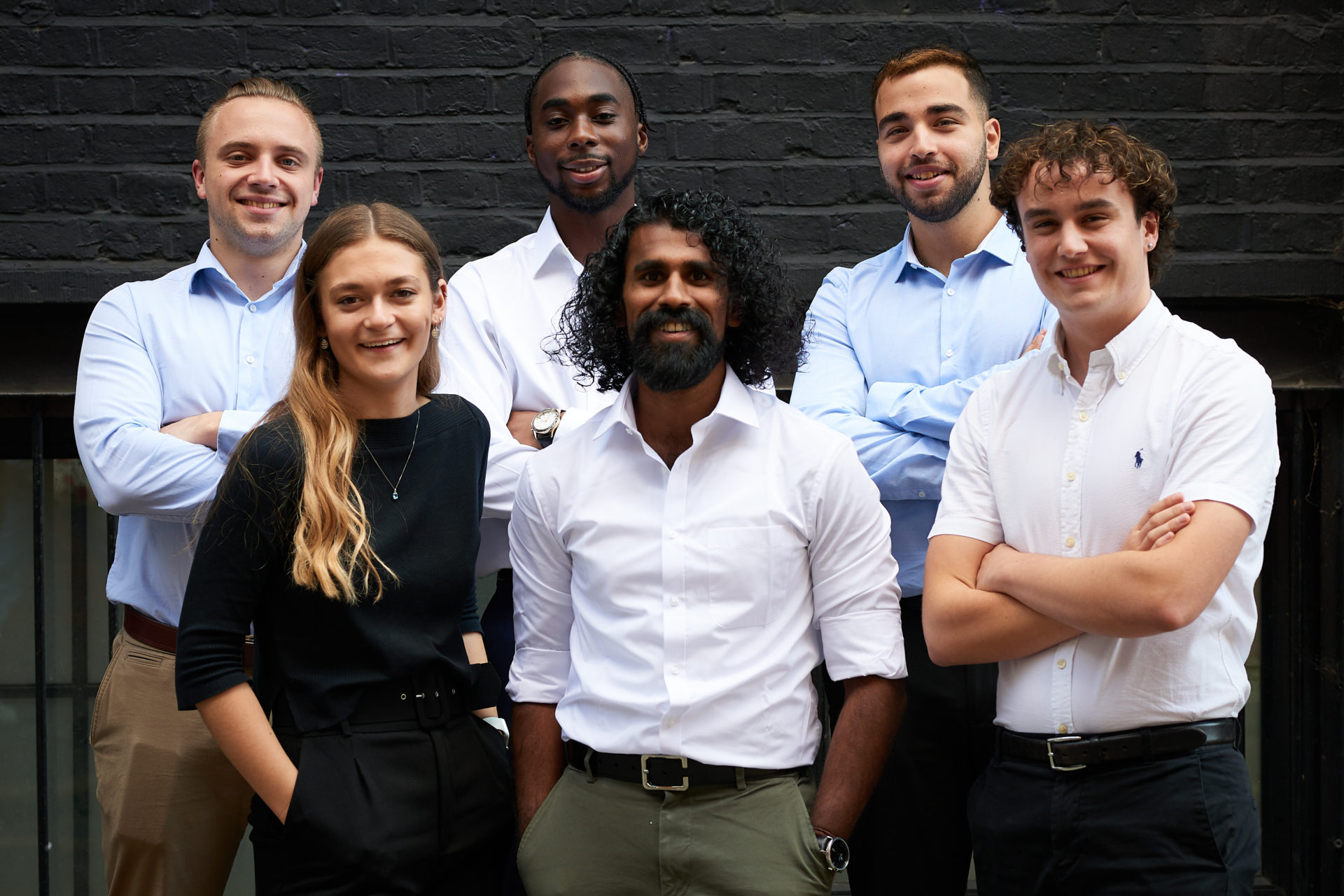 The barriers small businesses face
There are three barriers that small companies face when considering setting up an apprenticeship scheme. These are:
The mindset that the set-up will be difficult
Adapting the business model
Not knowing how to run the programme
The first barrier that small business owners face is a misperception that setting up the apprenticeship scheme will be too difficult. As a business owner, you have many responsibilities, whether you're building your website or managing invoices. Setting your company up to accommodate apprentices, which will take up to about 40 hours, will gain time back in the long run. The initial set-up includes finding the right course and university to partner with, setting up the programme and advertising the job.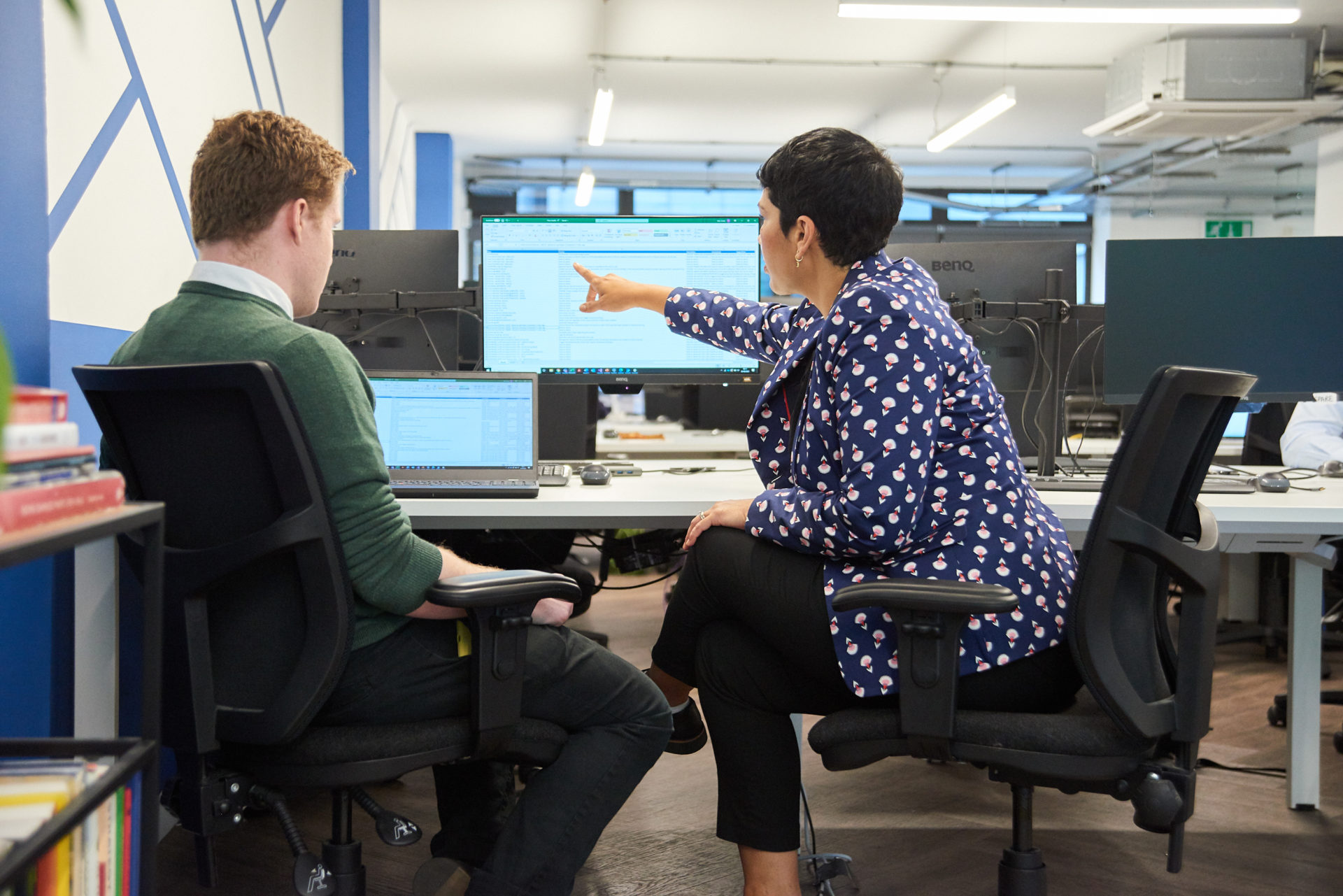 The next barrier is adapting your business model to include the apprentices most effectively. Typically, companies hire qualified employees who they expect will complete whole projects. Employees at this level have a wealth of responsibilities whilst needing to learn your company's processes. Some of these tasks are superfluous and use up more time, especially for experienced hires. When hiring apprentices, working towards a layered approach is a clever system for your business model. Delegating those tasks to apprentices frees up your senior staff's time to focus on more complex business.
Each year the apprentices will grow within their role, and the business model needs to allow them to gain more responsibility. Therefore, when new apprentices join each year, you have a layered model with different experience levels and responsibilities. Projects will be worked on by multiple staff completing different stages instead of one person working alone to complete it all. This system will significantly increase your margins; wages are spent more accurately towards the tasks each level carries out. It also means that the more experienced apprentices can train the new apprentices, freeing up even more time for the senior staff to focus on their projects.
The third barrier is how you go about running the programme. Once you have advertised the role, hired someone and set them up with a university, there is an element of maintenance that is required afterwards. This does not require having a HR department, which many small businesses do not have. At Blue, we do not have a HR department, yet our apprenticeship programmes run successfully. Our partnership with the university means that they take the lead on ensuring the apprentice is successfully progressing within their career. The university will have your business model showing the progression stages they can review the apprentices against; they hold these reviews quarterly.
To arrange a call with James Nevin, please email us at info@blueengineering.co.uk.
Why aren't more SMEs hiring apprentices?
There are two major reasons that small businesses aren't hiring. The first is a lack of awareness about apprenticeships. Many businesses aren't aware that there are apprenticeship schemes available within their industry and field of expertise.
The second reason is that there is a perceived risk of how much investment is required. At Blue, our apprentices are working on projects that are earning the company money within three months. When you consider the apprentice's salary, combined with the government incentives and not having to pay National Insurance in the first year, the cost of those staff is low. Cost should not be a factor that stops small businesses from considering apprenticeship schemes.
Combining the main barriers shows us that small businesses need a support network to lean on for advice. The London Apprenticeships Ambassadors Network (LAAN) are a great community of business and Government professionals who advocate apprenticeships. They provide support to businesses that currently participate in apprenticeships or those that are looking to engage in apprenticeships.

Blue Engineering is currently partnered with London South Bank University. Our apprentices are carrying out a 5-year Civil Engineering Degree Apprenticeship; they attend University one day per week and work in our office four days per week.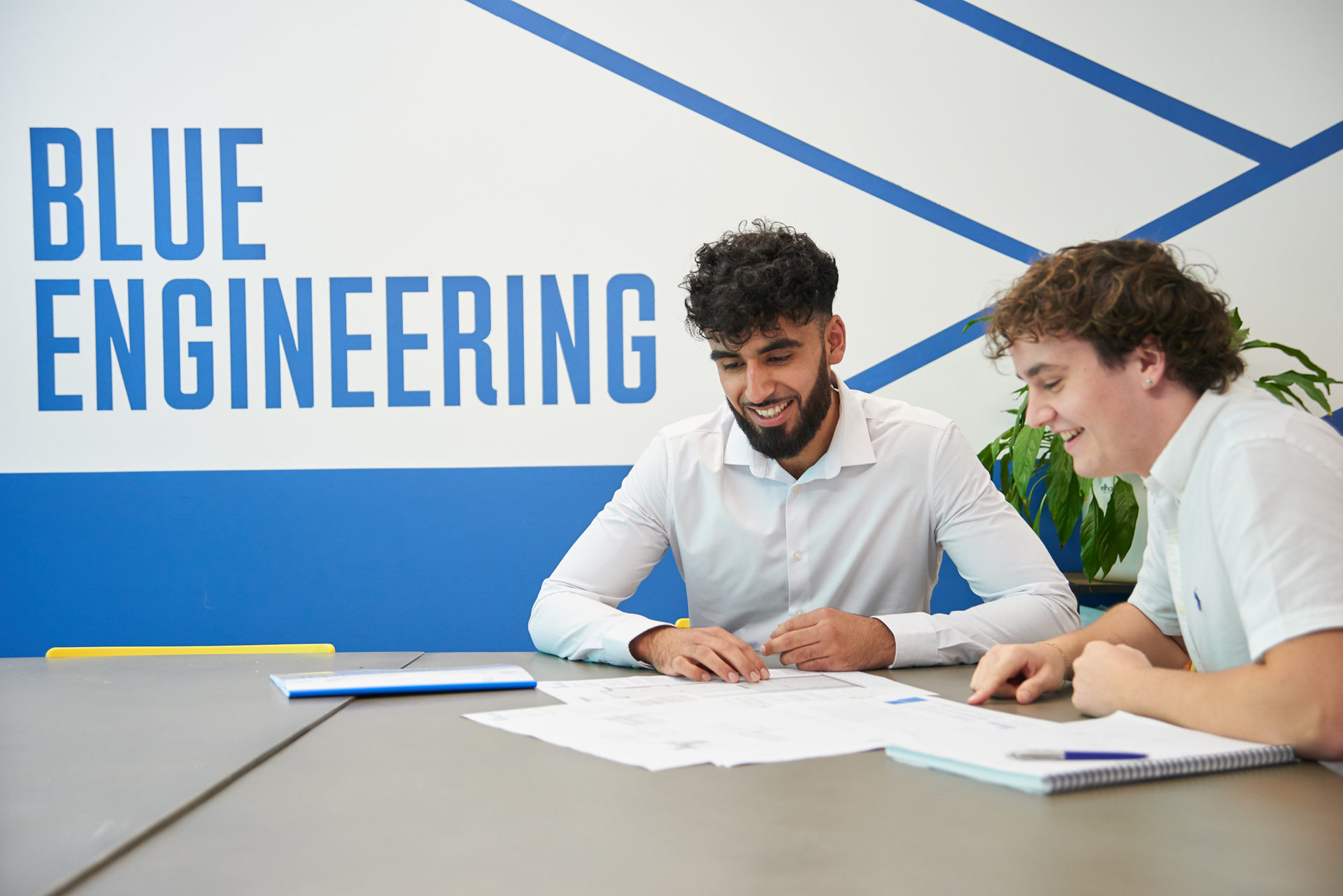 Our layered business model has the first-year apprentices completing the drawing work for our projects during the four days a week they spend with us. They are trained by older apprentices and engineers in their first few weeks at Blue, meaning they are working on fee-paying work within the first couple of months. By their second year, the apprentices are working on more complex drawing work and building 3-D models. In year three, the apprentices become more client-facing, attending site visits alone to answer questions, and issuing documents. Moving into the fourth year, having learnt a lot with us, and at university, they work on even more complex engineering design. In year five, all of the learning and experience is brought together, and we expect the apprentices to run entire projects with a team working below them.
To apply for an apprenticeship at Blue Engineering, visit our Careers Page to view current vacancies.
A degree apprenticeship is a win/win for both your company and the apprentice. They study and earn whilst you save on your wage bill. Small businesses must overcome the mindset that engaging apprenticeships is difficult, they don't take as much time as you imagine.  Once they are in place, they run themselves. There is a wealth of information and support available with the LAAN and university of your choice. You can ask for advice on how to develop your business and run the programme.
For any advice or to speak with James on the subject, please email us at info@blueengineering.co.uk to arrange a call.