The New London Architecture's Don't Move, Improve! Awards is an annual competition recognising London's best and most innovative home extensions and improvements. Blue Engineering is proud to have worked with 11 creative architects since 2016 whose projects have been highlighted by the NLA and associate members.
In 2019, Blue Engineering was the structural engineer on five exemplary nominated projects, working with frequent collaborators such as Studio McW and Arboreal Architecture, who won the 'Most Sustainable' award with "Reuse Flat". Blue values the collaborative relationships we have formed with architects; this is evident with our annual partnership with Darren Oldfield Architects. From 2016 to 2018, our coordinated projects have been nominated for numerous awards, and we hope this achievement will follow into future prospects. Additionally, we have teamed up with Nimtim Architects over the years, with shortlisted projects such as 2017's "Yellow House" and 2018's "Pitch Perfect". In 2018, we worked on eight nominated projects by David Stanley Architects and Romy Grabosch, Nicholas Szczepaniak and ZCD, to name a few.
Blue Engineering is proud to have worked on 13 projects in the last two years that have been featured or won in this competition. This makes us one of the most credited Structural Engineering companies in submitted or featured projects. We are excited to continue this journey, working on new projects and collaborating with talented architects.
Projects are published in Don't Move, Improve! 2019 magazine and showcased in a three-month exhibition at The Building Centre in Central London. This free exhibition, running until 26 April 2019, displays a wealth of inspiration for those looking to embark on their own home improvements.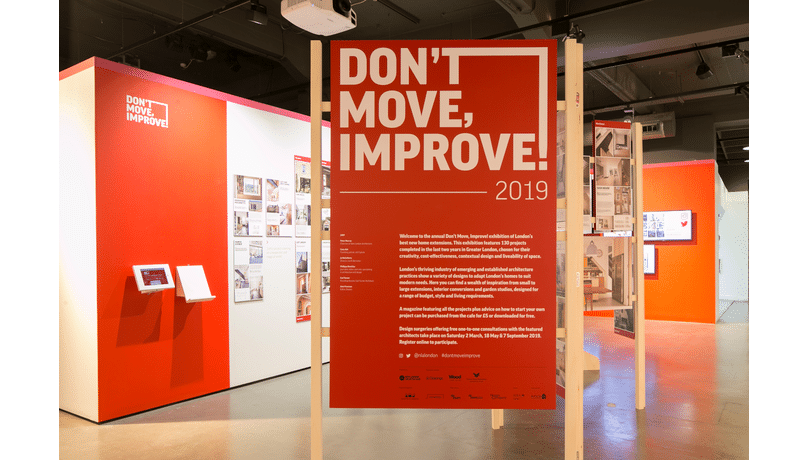 Photo credits New London Architecture