How Blue's values were decided
Through this article, we will be talking about Blue Engineering's values and how these impact our culture. Values determine how one acts and how their decisions are influenced, which holds true on both a personal and professional level. Values are important within a company as they set an internal expectation of interaction between colleagues, and an external expectation of our service to those we work with.
Blue's team have always had a positive culture but had never thought about which of our shared values influenced this. We set up a weekly business discussion group in which we listened to an episode of the Tony Robbins Podcast and held in-depth conversations following each episode. One episode featured the legendary basketball coach, John Wooden. He spoke about personal creeds and values. Together we decided it would be beneficial to name our core values. The members of the business discussion group brought different ideas; we narrowed them down to the six that were most relative to our team and the way we work. These are Longevity, Innovation, Transparency, Wellness, Authenticity, Interdependence.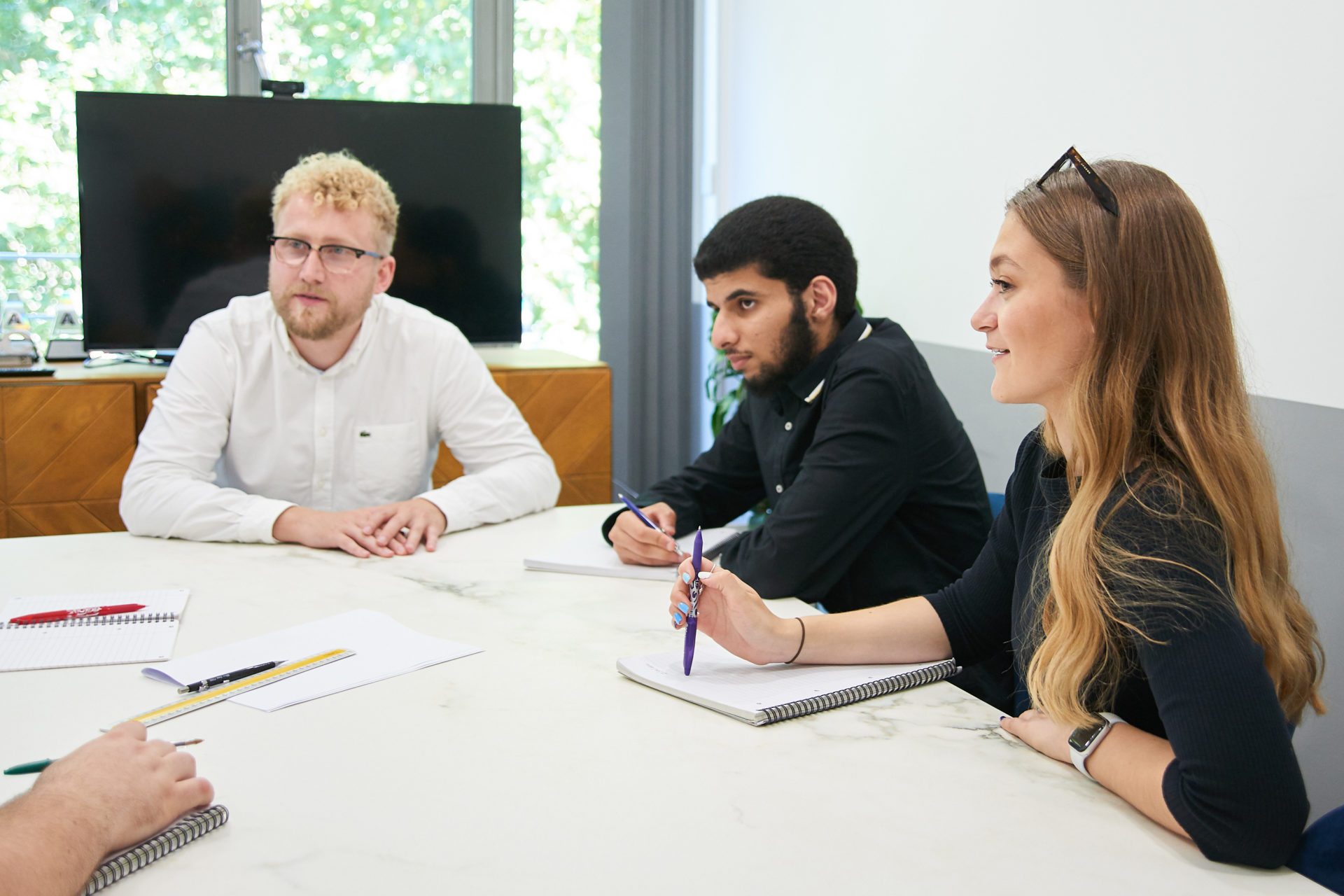 Are you considering a new job with us? Check out our Careers page to view our current vacancies and find out how to apply.
Our commitment to longevity derives from the natural human will to have long-term, sustained growth. Blue takes the long-term view in focussing on areas that will benefit the business, the employees, the clients, and the industry. This forward-thinking mindset drives our business model to aid in raising the next generation of engineers through our Degree – Apprenticeship programs and other career progression opportunities. By exposing the team to various aspects of the business, members of Blue develop a variety of skills that transcend and exceed the typical job role.
Blue's engineers design structures to suit both the immediate and the long-term needs of our clients and the industry. By adopting a design ethos to limit the structural material specified on projects, we make provisions for future home improvements.  Whether that consists of steelwork, timber or concrete, the reduction in material mass not only means a reduction in cost but it lowers carbon emissions.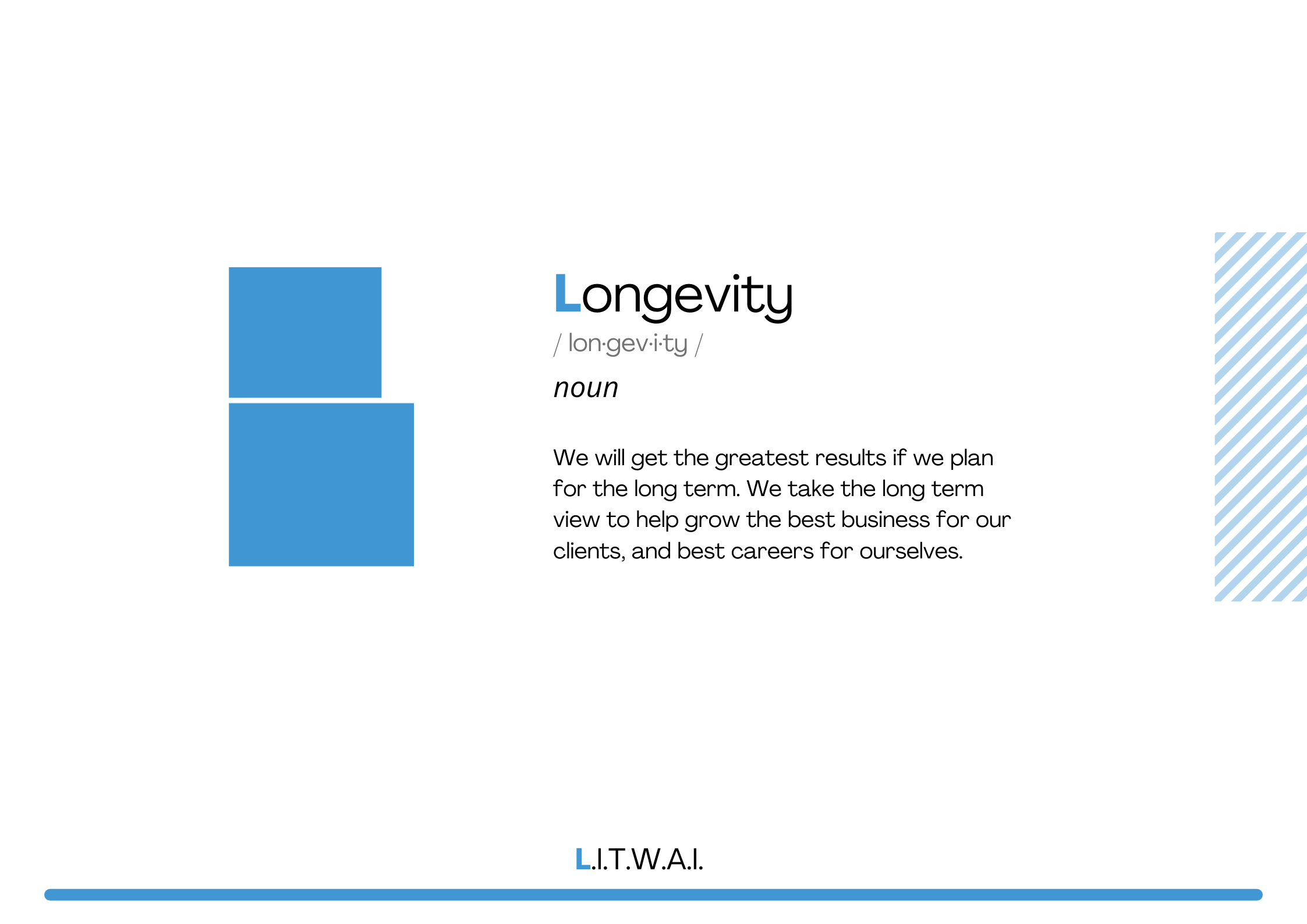 Are you looking for a structural engineer in London? Email us with your query at info@blueengineering.co.uk
Interdependence is the quality of being mutually reliant on each other and for each other. This is a reciprocal value that promotes a co-beneficial relationship between our teams and our clients. To be great at what we do, we must be able to rely on each other. Clients rely on clear and concise communication from us and vice versa, ensuring they receive the best structural solution for their design.
Blue realises the need to take individual responsibility in ensuring our best efforts to remain dependable as a company.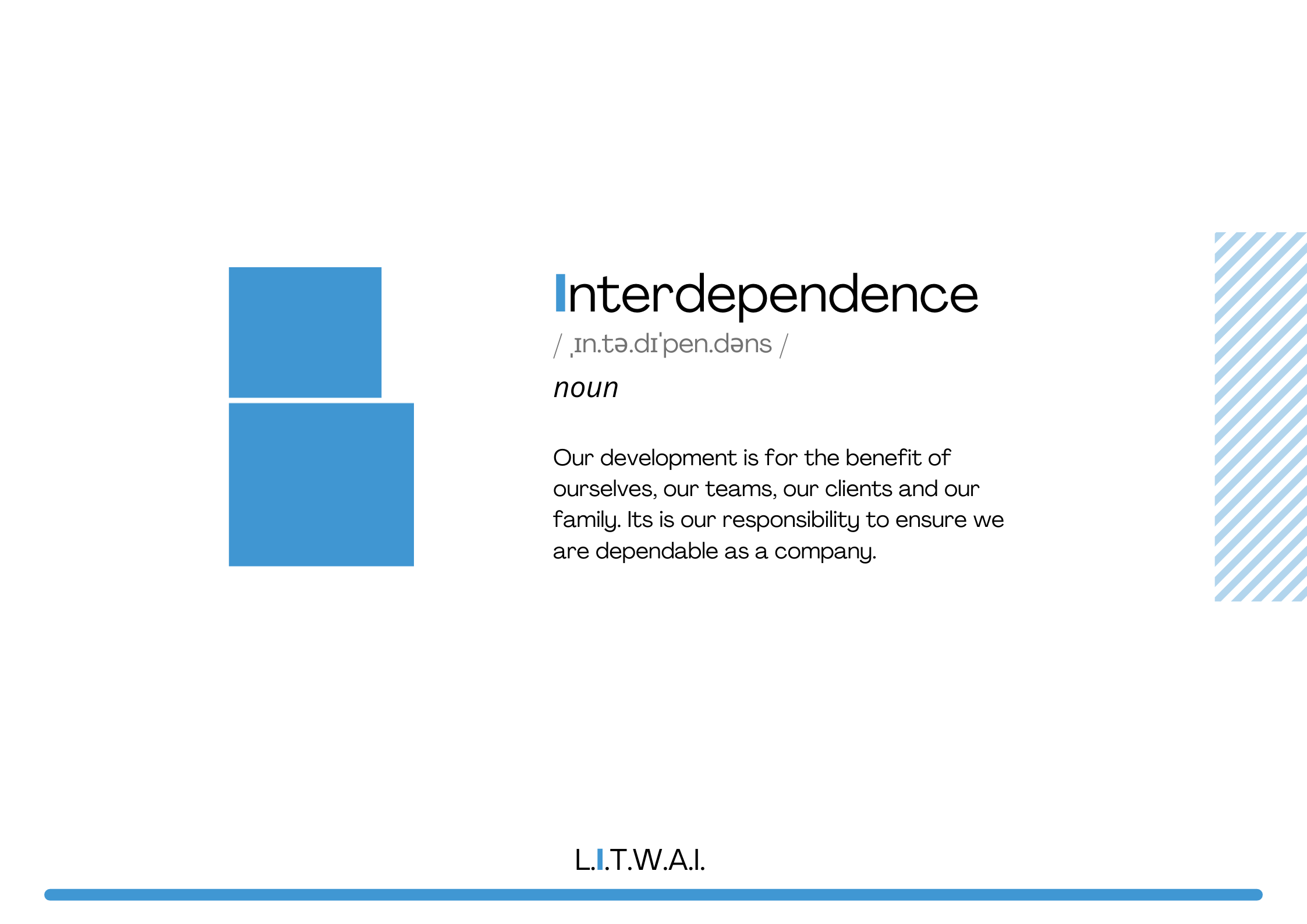 Having an open and honest work culture is integral to building trustworthy relationships internally and externally; this influenced Blue's value of transparency. Transparency forms a basis for how the team at Blue maintains strong relationships with the architects, clients and contractors we work with. It is a part of our culture that creates a trusting, loyal and honest place of work.
As a company that devotes resources to developing futures, it is vital to nurture this value. Being a Blue employee means being open and honest in all situations – even if it's owning up to who finished the apple juice!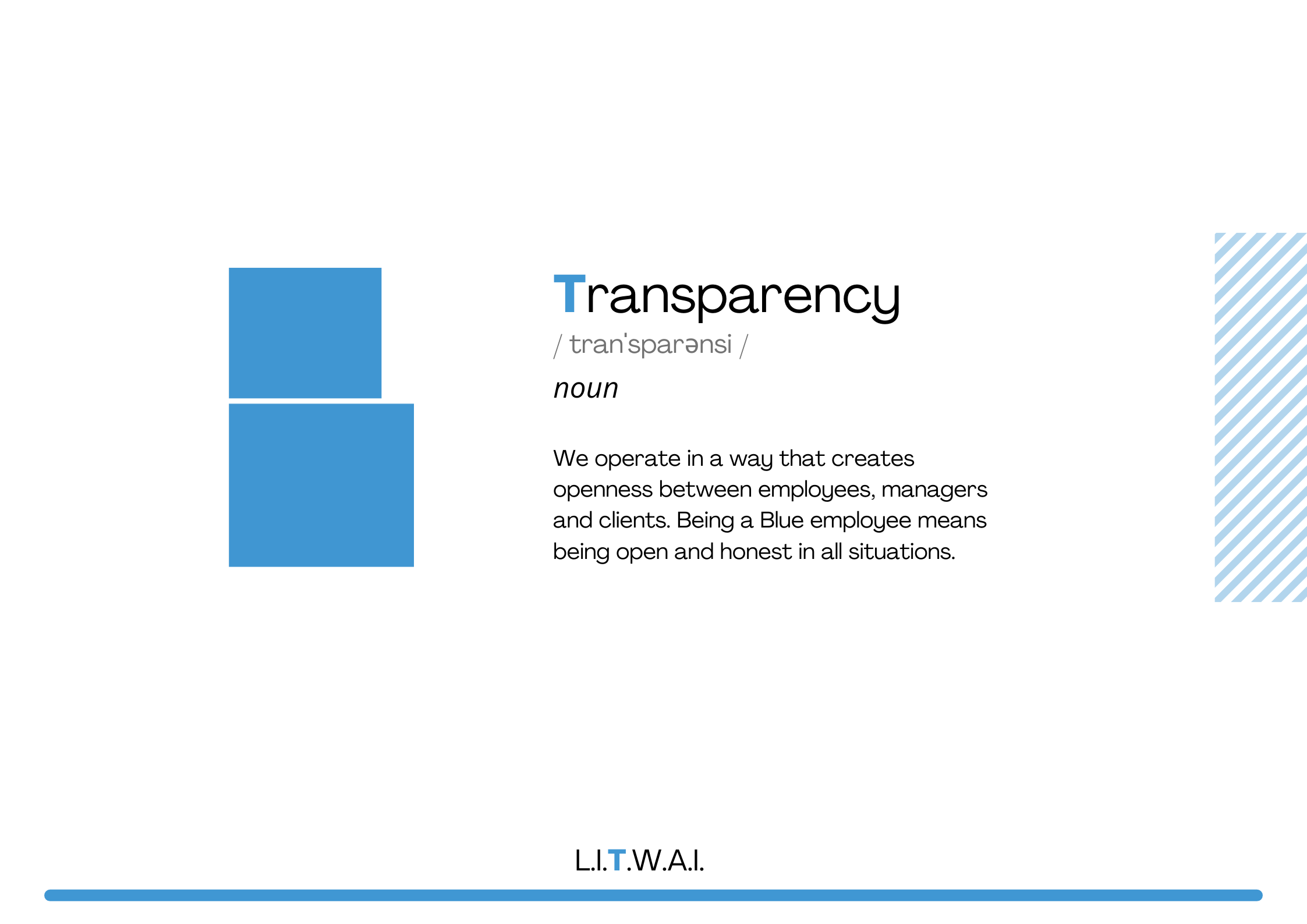 Being in a healthy state of mind and body is essential for retaining one's character. Blue recognises this and is committed to ensuring the team maintains positive life habits. Wellness is a value that enables morale and leads to a state of holistic health, which benefits the team, the clients and the architects that work with us.
Each employee has a shared duty of care in supporting one another's wellbeing. A lesson of 'Ubuntu,' which means 'Humanity,' shared by Nelson Mandela, translates to 'I am because we are.' We at Blue have adopted this philosophy within this value to mean, we are as effective as our team's overall wellness.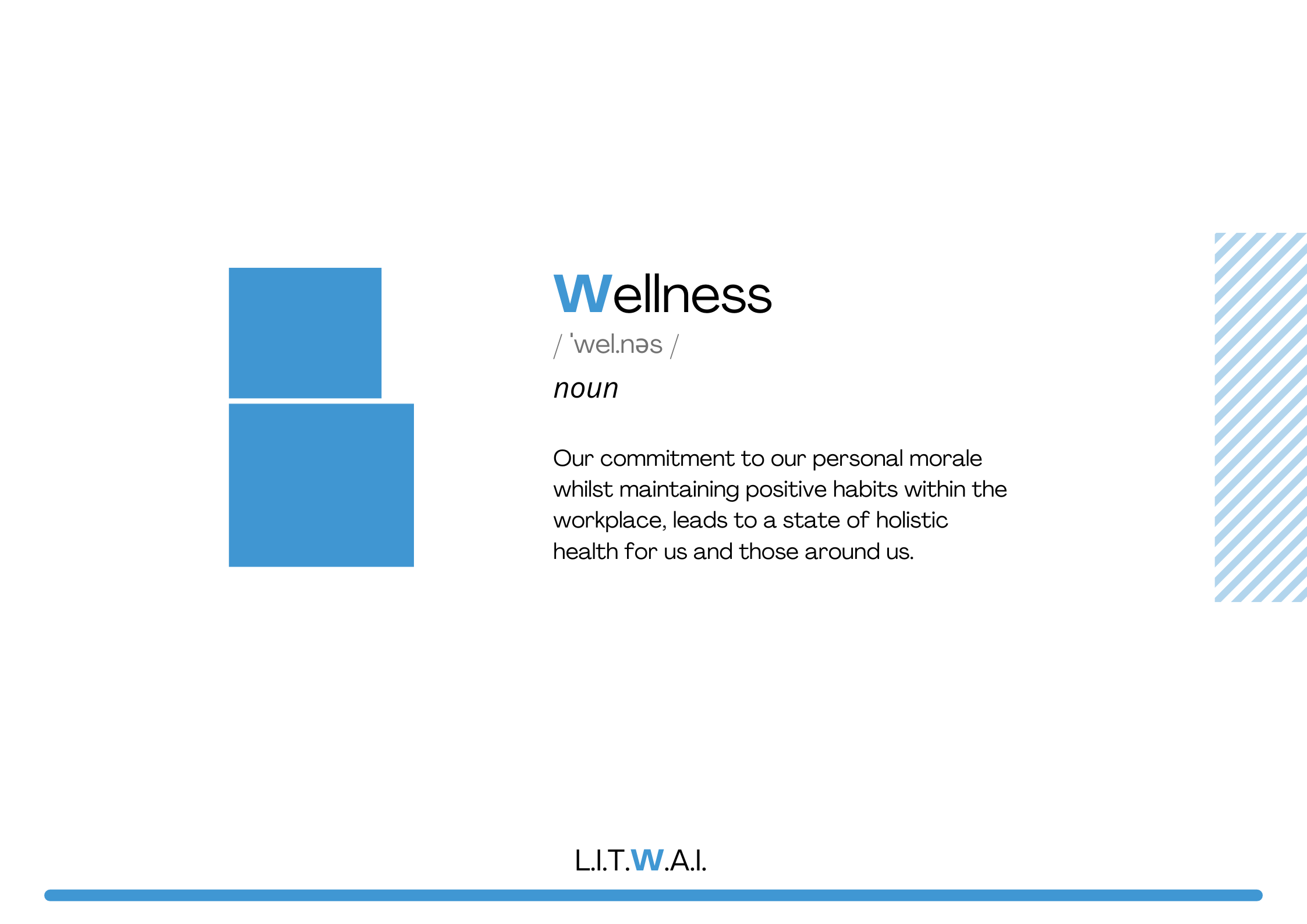 At Blue, the team are a diverse group that has created a culture allowing everyone to be their genuine self. In line with the company culture, we remain authentic with our actions and beliefs. Authenticity is the core of what we do and how we do it.
In project work, this translates into adapting to the unique quirks of each architect and client we work with; offering them bespoke services, all while remaining true to our values. This idea of authenticity comes in handy when faced with making difficult decisions, as we have an anchor to base those decisions on. Being authentic at Blue means we have an identity that recognisable both internally and externally, through our actions and our character.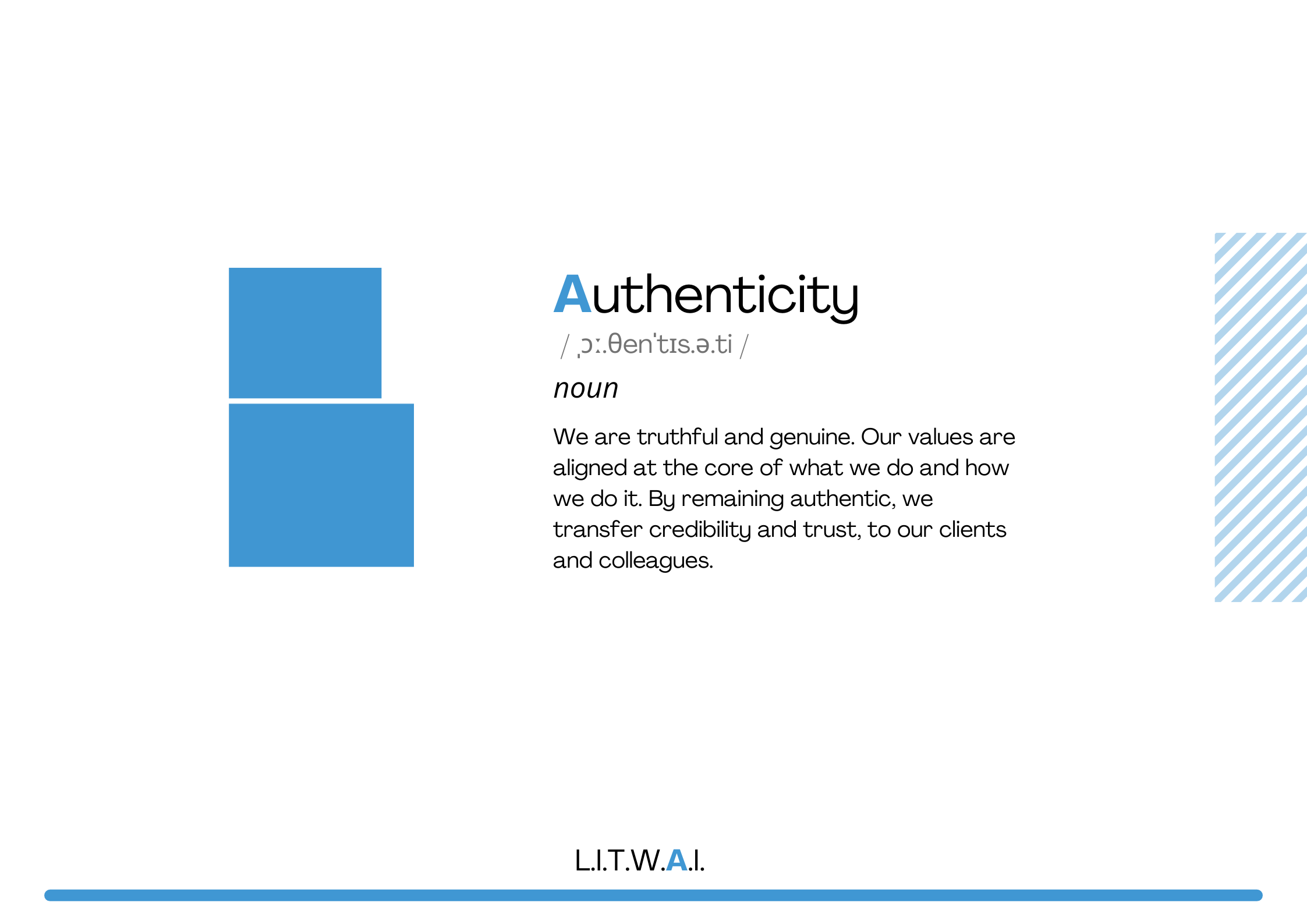 Blue's commitment to innovation is engrained in the constant evolution of the business and the industry. We continuously seek to use internal, self-led change to develop work processes and methods of working.
In revisiting the process used in providing services and communicating through packages, the continuous improvement helps to better serve the everchanging needs of projects.
By taking novel ideas from all team levels within the company, we implement them against measured risks to see how they can benefit Blue, and in turn, our clients. An example of how we do this is by holding discussion groups that are formed of a cross-section of the company. The groups are open to everyone from First-Year Apprentices to the Managing Partner. Gaining insight into how processes affect the team at these different levels helps to create strong and efficient processes.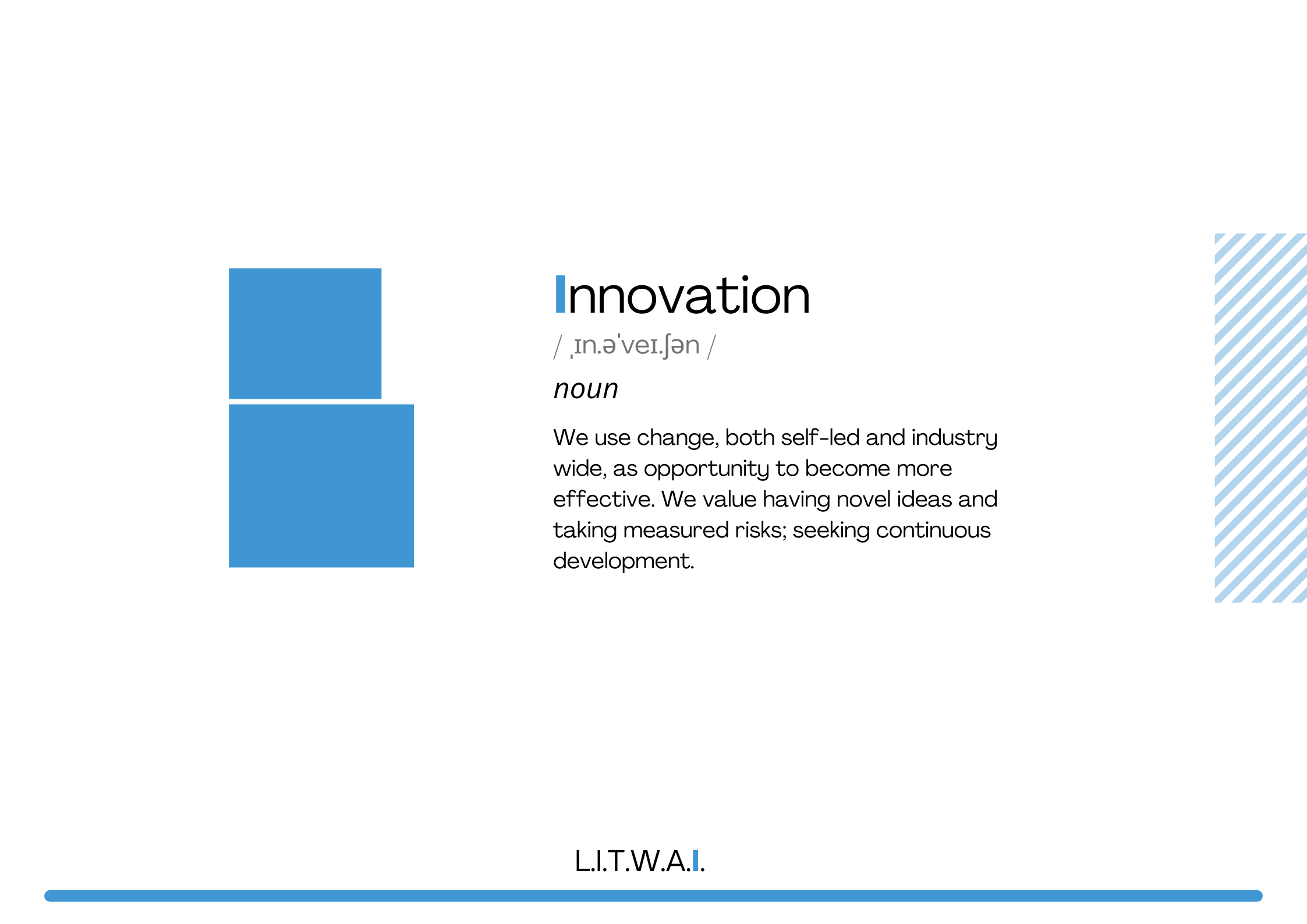 How our values influence the culture at Blue
A design team at Blue consists of drawers, technicians, design engineers, and client leads, one of whom would be a project coordinator. Our six Values play an integral part in the dynamics of our teams and how we function. Some examples of how they are implemented follow.
The business mindset of developing apprentices through these roles ensures the longevity of the individual and the company. When developing design solutions, we seek to be innovative in finding the most effective solutions to adapt our internal processes to suit industry changing needs. Open communication on the progress of projects is key for our clients. Being honest and transparent enables us to highlight positive attributes, raise issues that could hinder the process, and ensure realistic deadlines are set. By remaining authentic towards the values and reliable within our roles, we work interdependently within our teams.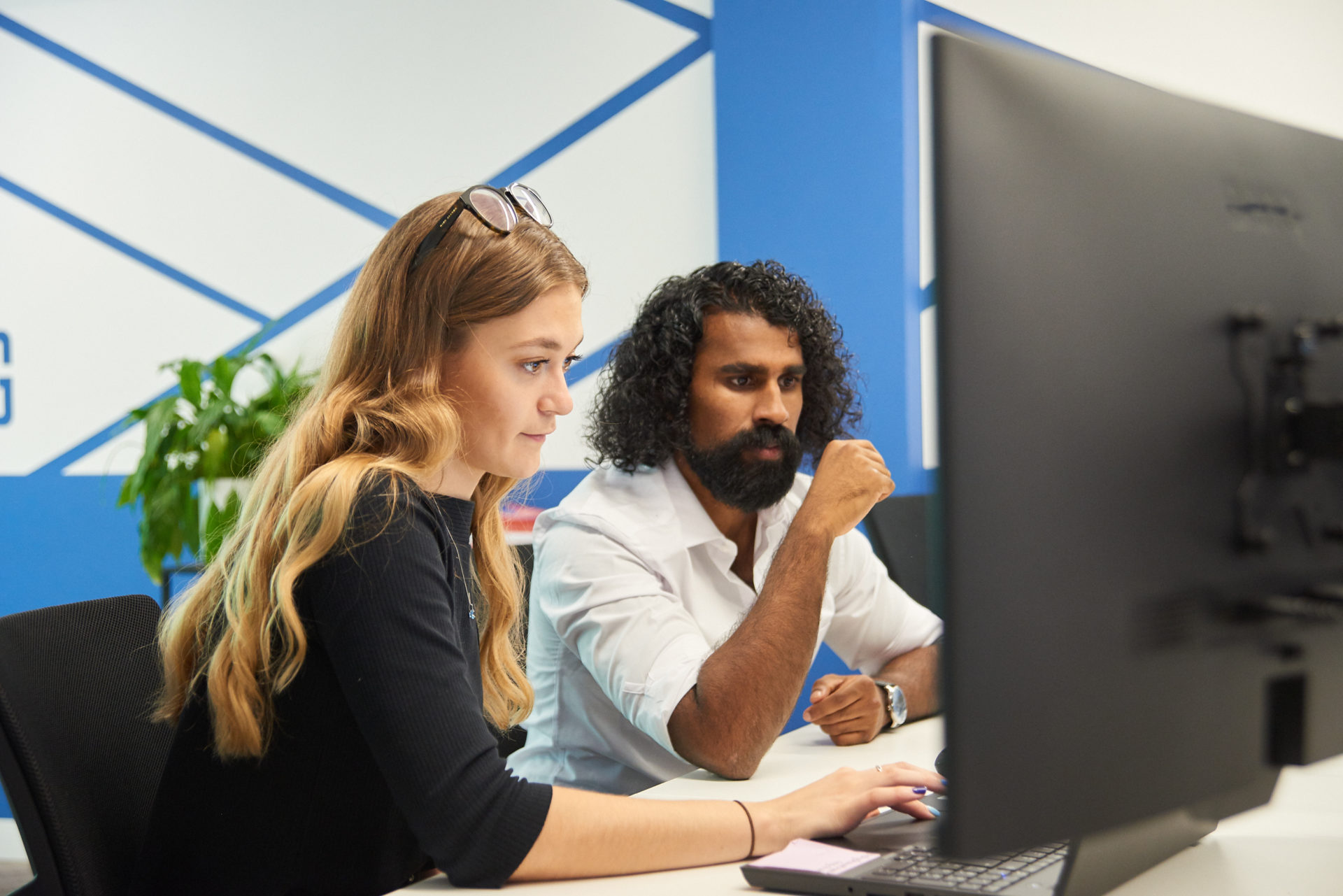 To find out more about our Team and workplace, you can call us on 020 7247 3811 or email us at info@blueengineering.co.uk
Our culture has enabled us to retain long-lasting relationships with clients and architects. The longevity of these relationships is crucial, and nurturing them with our values creates the opportunity for working together more often, with trusted individuals. In remaining transparent with communication and services offered, we are happy to take phone calls or attend in-person meetings to personalise project discussions. Our office space in Hoxton Square welcomes architects we are working with to discuss any project queries. We remain authentic to our culture, expressing ourselves with the values in mind, whether during site visits or on a catch-up call. A project is best coordinated when you can rely on Blue's deliverables to be to a high standard and likewise, we can rely on our client's proposals to be communicated clearly.
L.I.T.W.A.I. – An acronym for Blue's six Values, defined as living with Blue's values in a lit way.
We do things the LITWAI as this creates an identity for Blue with architects, homeowners, developers and contractors, which is distinct and consistent across the company. We take pride in our culture and wish to share it with those we work with and those who would want to work with us.
Company values determine the culture of a business and how those values align with its actions. At Blue, the six core values are Longevity, Innovation, Transparency, Wellness, Authenticity, and Interdependence. These values help to make the big and small decisions in the business.
Blue's values also determine our interaction between our teams and externally with those who work with us. With the conscious effort of every individual, these values can lead to prosperous working relationships, not only with our clients and architects but also as individuals and with our co-workers.
Get in touch with us if you are looking for a structural engineer to work with, or if you have any queries about what we do or how we can help you.  Email us at info@blueengineering.co.uk or call us on 020 7247 3811.